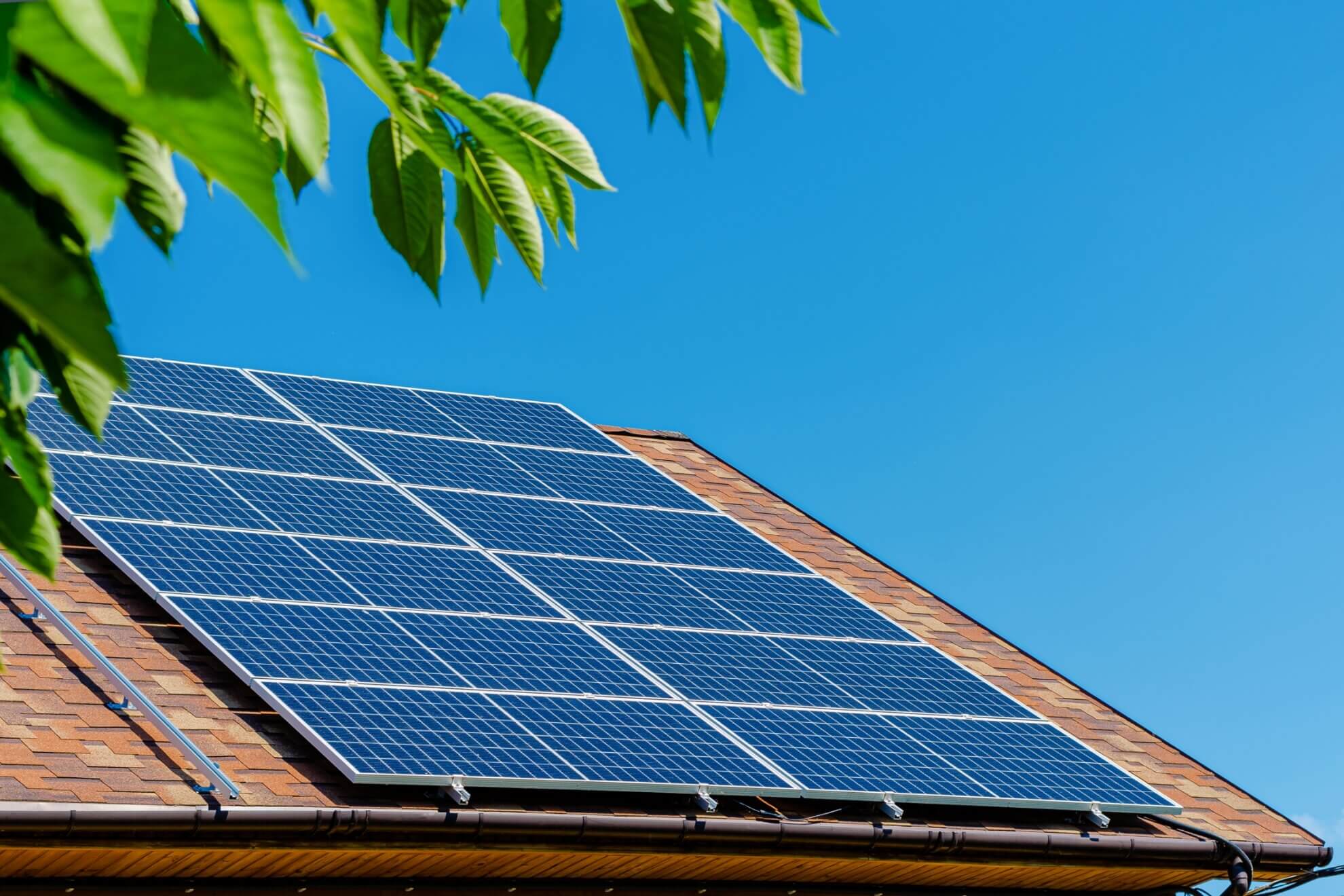 Solar
A Guide to Solar Panels
Everything you need to know about installing Solar Panels on the Sunshine Coast!
Solar panels are an increasingly popular way for home and businesses owners to save money on their energy bills and do their part to protect the environment. While installing solar panels may be expensive, the long-term savings and environmental benefits make solar panels a wise investment. 
Need A Sparky are local electricians providing Sunshine Coast homeowners with the best solar panel solutions, allowing them to break free from the power companies, save money, raise the market value of their homes and utilise a clean and sustainable energy source.
What are solar panels?
Solar panels are energy-generating devices that use sunlight to create electricity. They're typically made from thin, semi-transparent sheets of silicon or glass. When light hits these materials, it creates an electric current. Solar panels can be installed on roofs, as part of solar systems for homes or businesses, or even on boats and other types of vehicles. 
How Solar Panels Work
Solar panels generate energy for our homes in the following way:
The sun's rays heat the solar panels, which convert this solar energy into direct current.
The direct current is collected by the inverter and converted to alternating current, which is how electricity is normally consumed.
Then, the electricity is distributed among your house's electronic devices. If your solar panels do not meet the needs of these devices, you will receive energy from the conventional electrical system.
Last, if your solar system produces more energy than necessary, it sends the excess to the electrical system, and you can sell it to the electricity providers.
Benefits of solar panels for your home
Reduce Your Energy Bills
One of the primary reasons people choose to install solar panels is to save money on their energy bills. Solar panels allow you to generate your own electricity, which means you'll be less reliant on your utility company. In some cases, the electricity generated by your solar panels will be enough to completely offset your energy usage, resulting in zero monthly bills. So even if your solar panels don't produce enough electricity to offset your usage completely, you'll still see a significant reduction in your energy bills.
Solar Panel Incentives
In addition to saving money on your energy bills, you may also be eligible for government incentives when you install solar panels. These incentives can significantly reduce the cost of installing solar panels, making them more affordable for everyone. In addition, solar panel incentives vary in each state, so check what's available in your area before making a decision.
Protect the Environment
When you generate your own electricity with solar panels, you're saving money and doing your part to protect the environment. Solar energy is a clean and renewable resource that doesn't produce any harmful emissions. By using solar panels, you can help reduce our dependence on fossil fuels and do your part to protect the planet.
Complete Solar Panel Installations, Repairs & Servicing
Whether you are looking to install brand-new solar panels, repair or service existing solar panels, or need help with anything related to solar energy, our team is ready to help.
We have extensive experience with solar panels and only work with the best products available to ensure that each of our customers gets the most out of their investment by having a panel system that is efficient, safe, and will last for many years to come.
SOLAR PANEL INSTALLATION ON THE SUNSHINE COAST
1. Request a Free On-Site Assessment
We would be happy to visit your home to assess your requirements and suggest the most suitable solar system and panels to suit your budget and family needs.
2. Solar Panel Installation
Our experienced team will do all the hard work and get your new solar panels running in no time.
3. Start Saving on Your Power Bills
Your system generates energy from day one, immediately lowering your energy costs. Imagine what you can do with the money you will save on your electricity bills after your solar installation.
The expert solar panel installers on the Sunshine Coast
If you want to leave your solar panels in the hands of a reliable company, look for CEC (Clean Energy Council) accredited solar installers. The Clean Energy Council is Australia's renewable energy association. They represent and work with Australia's leading renewable energy and energy storage businesses and rooftop solar installers on the Sunshine Coast. As one of Queensland's leading solar power installation companies, we are approved by the Clean Energy Council as solar installers.
We Are Here to Help with All of Your Solar Panel Needs
Need A Sparky takes pride in working closely with our customers to make the process as simple, transparent and stress-free as possible. By choosing us, you will invest in your property and qualified professionals, high-quality equipment, outstanding customer service, unmatched warranties, satisfaction and peace of mind.