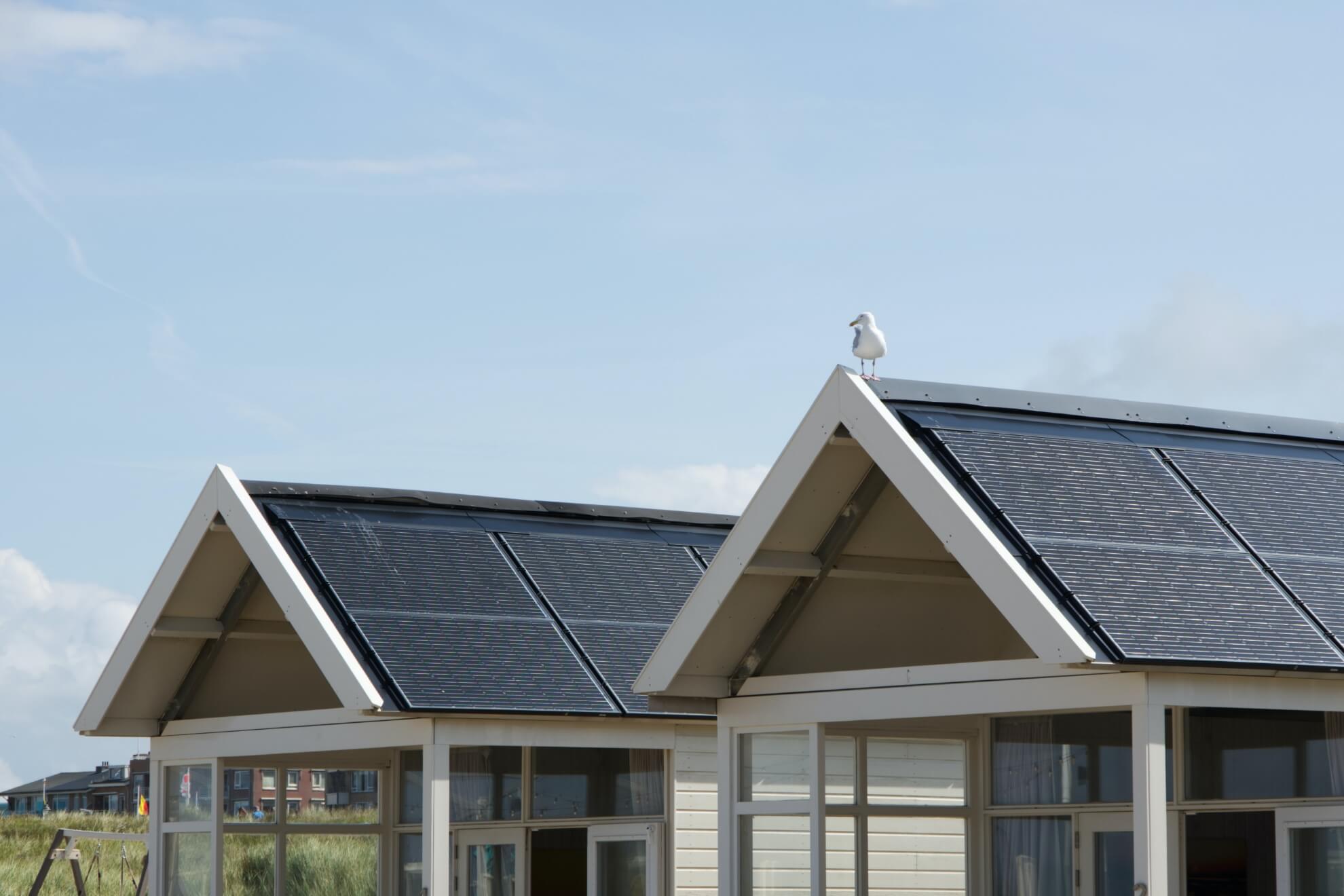 Solar Installers Sunshine Coast
Solar solutions for your home on the Sunshine Coast
Powering Sunshine Coast towards a clean energy future!
The Sunshine Coast is not only a beautiful place to live, but it is also an excellent location for solar power investment. That is no surprise considering the consistent amount of sunlight throughout the year. But lately, investing in solar power has become even more appealing as energy prices rise, shortening the payback period and increasing the ROI.
Need A Sparky are local electricians providing Sunshine Coast homeowners with the best solar system solutions, allowing them to break free from the power companies, save money, raise the market value of their homes and utilise a clean and sustainable energy source.
Why Go Solar?
There are many reasons to switch to solar power, but two of the most important are that it's good for the environment and it can save you money on your energy bills. Solar power is a renewable energy source, meaning it doesn't contribute to greenhouse gas emissions or other pollution. And, since you're generating your own power, you'll be less reliant on the grid and thus less affected by rising electricity prices.
Benefits of Investing in Solar
Solar energy is one of the most popular renewable energy sources available. Solar photovoltaic (PV) panels convert sunlight into electricity that can be used to power your home, making it a clean and environmentally-friendly option.
Reduce Your Carbon Footprint
One of the main reasons people choose to install solar PV systems is to help reduce their carbon footprint. Fossil fuels like coal and natural gas emit greenhouse gases when burned, which contribute to climate change. Solar PV systems generate electricity without producing any emissions, making them a much cleaner option.
Save Money on Your Energy Bills
Another great benefit of solar PV systems is that they can save money on energy bills. Once your system has been installed, you can generate your own electricity and sell any excess back to the grid. This can help offset the cost of your energy bills and even provide you with an income stream.
Increase the Value of Your Home
Solar PV systems can also increase the value of your home. Potential buyers are drawn to the financial benefits and the fact that they make your home more environmentally friendly. As a result, installing a solar PV system could not only increase the market value but also, facilitate the sale of your house.
Solar Systems
Solar Systems are renewable energy systems that convert sunlight into electricity. Solar panels, which are the main component of a Solar System, absorb sunlight and convert it into DC electricity. This DC electricity is then sent to an inverter, which is converted into AC electricity. The AC electricity can then be used to power your home. Solar systems can also help reduce your carbon footprint by reducing the amount of fossil fuels you use.
Solar Panels
Solar panels are energy-generating devices that use sunlight to create electricity. They're typically made from thin, semi-transparent sheets of silicon or glass and can be installed on roofs, as part of solar systems for homes or businesses, or even on boats and other types of vehicles.
Complete Solar Solutions – Installations, Repairs & Servicing
Whether you are looking to install a brand new system, repair or service an existing system, or need help with anything related to solar energy, our team is ready to help.
We have extensive experience with solar systems and only work with the best products available to ensure that each of our customers gets the most out of their investment by having a system that is efficient, safe, and will last for many years to come.
The Right Solar System For Your Home
As you might know, solar systems are not one-size-fits-all, and in order to recommend the best system for your home, our team of specialists will carefully assess your situation and requirements to understand energy consumption patterns, the property's geographic orientation and location, roof angle, roof type and future renewable aspirations such as EV charging and battery storage.
SOLAR SYSTEM INSTALLATION ON THE SUNSHINE COAST
Request a Free On-Site Assessment
We would be happy to visit your home to assess your requirements and suggest the most suitable solar system and panels to suit your budget and family needs.
Solar Panel Installation
Our experienced team will do all of the hard work and get your new solar system and panels running in no time.
Start Saving on Your Power Bills
Your system generates energy from day one, immediately lowering your energy costs. Imagine what you can do with the money you will save on your electricity bills after your solar installation.
The expert solar installers on the Sunshine Coast
If you want to leave your solar systems in the hands of a reliable company, look for CEC (Clean Energy Council) accredited solar installers. The Clean Energy Council is Australia's renewable energy association. They represent and work with Australia's leading renewable energy and energy storage businesses and rooftop solar installers on the Sunshine Coast. As one of Queensland's leading solar power installation companies, we are approved by the Clean Energy Council as solar installers.
Our team proudly service all homes across the Sunshine Coast, including in areas like Baringa, Nambour, Currimundi, Maroochydore, Caloundra, Noosa, Caloundra West, Noosaville, Buderim, Mooloolaba, Mooloolah Valley, Coolum, Wurtulla, Minyama, Bokarina, Yandina, Mudjimba, Tewantin, Parrearra, Alexandra Headland, Cooroy, Landsborough, Woombye, Eumundi, Peregian Beach, Eudlo, Bli Bli, Palmwoods, Sippy Downs, Tanawha, Peregian Springs & Mountain Creek.
We Are Here to Help with All of Your Solar Needs
Need A Sparky takes pride in working closely with our customers to make the process as simple, transparent and stress-free as possible. By choosing us, you will invest in your property and qualified professionals, high-quality equipment, outstanding customer service, unmatched warranties, satisfaction and peace of mind.
Get in touch with us today on 07 5314 1046 to power your home!
We will conduct a thorough inspection of your home, considering the roof structure, orientation, size, and any shading factors.
As they are made to withstand our climate with little degradation, you can expect a system to work in 20-25 years.
Solar energy is fed into your home as it is generated and is used first before you draw power from the grid. This means that you are reducing your power bill by the amount of solar energy being consumed. If your system generates more electricity than you consume, the excess electricity can be either stored in batteries to be used when there is no solar production or sold back to the grid.
Even though solar panels are more efficient when there is direct sunlight, they can still produce electricity under indirect sunlight.
Solar power is a green renewable energy source that can help the environment. Every time you use solar power, you're also reducing your carbon footprint. The more solar panels and solar systems you have, the less harmful your carbon emissions will be.
You can install a solar system or panels on a flat or pitched roof. If you do have a flat metal roof there might be additional costs or equipment required, but this can be discussed with our team at Need A Sparky.
A Solar inverter is the part of the solar system that is responsible for transforming the energy produced in a solar system installation, which is transmitted in the form of direct current (DC), into alternating current (AC), so that household appliances and other electrical products can operate at their normal levels.
Solar power is energy that comes from the sun. Solar panels convert sunlight into electricity that can be used to power your home or business. Solar power is a clean, renewable resource that can help reduce your carbon footprint and save you money on your energy bills.
Solar power has many benefits, including that it is renewable, environmentally friendly, and can help save money on energy bills. Solar power is a clean energy source that does not produce greenhouse gases or other pollutants. Additionally, it requires very little maintenance once installed and can last for many years. Solar power can also supplement or replace traditional forms of energy, such as coal or natural gas. Finally, solar power can help reduce your carbon footprint and make you more sustainable.
The cost of solar power has decreased significantly in recent years, making it a more viable option for homeowners and businesses. The initial investment can be higher than traditional forms of energy, but the long-term savings and environmental benefits make solar a worth considering. Solar panels typically last around 25 years, so their energy is essentially free once installed.
If you're interested in solar power for your home or business, the first step is to contact a solar installer. The installer will evaluate your energy needs and determine whether solar is a good fit for you. If it is, they will help you design and install a solar system that meets your needs.
1. Solar energy is free once you have installed the initial equipment. 2. Solar panels have a very long lifespan – around 25 years or more. 3. Solar power is environmentally friendly, emitting no pollutants or greenhouse gases. 4. Solar panels are relatively easy to install and require little maintenance. 5. Solar energy can generate electricity, heat water, and provide space heating and cooling, making it a versatile option for homes and businesses. 6."Peak" demand periods during the day can be alleviated with solar power since the sun shines during those times, providing an uninterrupted power source, unlike natural gas or coal, which can have fluctuations due to weather patterns or other factors. This helps utilities maintain a steadier supply of power which helps keep costs down for everyone else on the grid."
Solar panels are designed to last for decades, with many manufacturers offering 25-year warranties. The lifespan of a solar panel depends on many factors, including the type of material used, the quality of the manufacturing process, and exposure to the elements. Solar panels will generally degrade gradually over time, with a slight drop in performance each year. With proper maintenance and cleaning, however, solar panels can maintain their high performance for many years.
Faq
Other electrical services you may be interested in:
What do your friends and neighbours think?

Excellent
Polite, efficient and good at what they do
This company offers great service. We've used them for a variety of jobs around the house, getting lights installed, oven and cooktop replaced and some loose wiring fixed, and have met a few of their team members. Every single one has been polite, efficient and good at what they do. Highly recommended!
Professional and neat job
Turned up on time and were very friendly and courteous. Professional and neat job done and even wanted to clean the unit and vacuum the carpet in our bedroom. Would definitely use Isaac and his crew again.
These guys ALWAYS do an awesome job.
Once again an absolute pleasure to deal with. Great service and price. Communication from Sophie in the office is always impeccable! These guys ALWAYS do an awesome job. Professional, polite, and competitively priced. The communication from start to finish was great. Would highly recommend.
Trust our experts and simplify your life!

Our electrical experts are ready and waiting to deliver the premium residential work you deserve. Simply get in touch with a click and we'll be there whenever you need us.
Contact Us