Local Residential Electricians on the Sunshine Coast
Premium Solutions for All Your Electrical Needs
Master Electricians
Australia
100% Satisfaction
Guaranteed
Electrical Services
We've built our reputation on providing high-quality residential electrical work on the Sunshine Coast.
Most popular electrical services
All Services
General
Electrical inspection and audit
Electrical installations
Electric repairs
Emergency electrical services
Lighting installations
Downlights and dimmers
Low voltage lights
Floodlighting
Light poles
Exit lights and emergency lights
Fairy light installation
Lighting audits
Hard wired smoke alarms
Ceiling fan installation
House wiring and house rewiring
Electrical outlets
Electric hot water systems
Electrical switches
Intercoms
Home security
Energy-saving devices
Loss of power
Fixing power outages
Fuse box repairs
Main power upgrade
Backup generators
Electrical maintenance programs
Outdoor
Security systems
Security lights
Sensor lights
Outdoor lighting
Garden lights
Pool lights
Pool & Spa pump power
Tech
Data cabling
Data points
TV point and TV outlet
Phone points
Kitchen
Kitchen renovations
Electric oven installation and repair
Cooktop installation and repair
Stove installations and repair
Dishwasher installations and repair
Exhaust fan installation and repair
Bathroom
Bathroom renovations
Bathroom heating and exhaust fans
Washing machine repairs
The experts at transforming houses into dream homes.
Contact Us
Benefits of working with a local electrician
When you work with a local electrician, you're getting quality work at a fair price. Not only do you get the benefit of working with a local company, but you also get to deal with someone who understands your specific needs and wants to help you out. Need A Sparky are licensed and are members of the Master Electrician Association.

Why use a licensed electrician?
It may be tempting to try to handle your electrical projects yourself, but sometimes this can be dangerous and cause more problems. A qualified and licensed electrician has the skills and experience to complete any electrical services you need for your home and business. Some of the reasons to use a licensed electrician may include:

Safety
Working with electricity has a high risk of accident or injury. A licensed electrician has the training and knowledge to work safely with power ensuring low risk during the completion of the job and guaranteed safe functioning of the completed electrical system.
Cost
Getting the work done right the first time by a qualified electrician reduces the need for costly maintenance and fixes that may occur if you complete the electrical work yourself or rely on inexperienced electricians.
Insurance
Your insurance will likely only cover work completed by a licenced electrician. No to mention that poor electrical work may also damage or destroy other parts of your home.
Long-term maintenance
Licensed electricians know how to properly maintain your home's electrical system, which can lead to longer overall life spans for components like lights, appliances and wiring.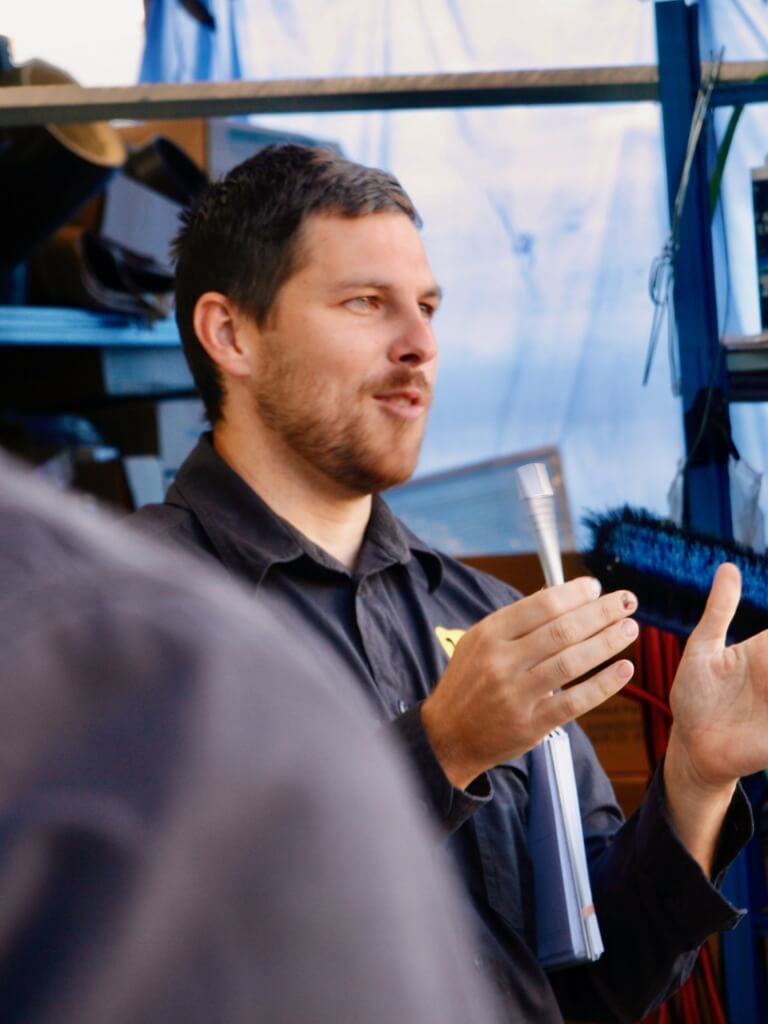 Quality Speaks For Itself

Our goal is to make sure you never have to compromise when it comes to quality, delivery or service.

About Us
The expert electrical contractors on the Sunshine Coast

We've always believed that when you want true peace of mind for your home, you need
residential electricians
you can rely on. But, it can be hard to find a reliable and experienced electrician on the Sunshine Coast. Thankfully, we're here to help!
At Need A Sparky, our electricians are fully licensed and insured and we offer a wide range of electrical services, from installation and repair to lighting upgrades and energy audits. All of our projects are finished on time, without compromising the quality of the work delivered.
To make sure you can enjoy life and get things done without delay, we focus on delivering high-end services that never compromise in terms of safety or quality. We like to think of it as the simple way to fix, maintain or upgrade anything you need with nothing but a call or click. And if you're unsure about the best approach, all you have to do is ask and our experts will guide you through everything. We feel it's the least we can do.

What do your friends and neighbours think?

Excellent
Polite, efficient and good at what they do
This company offers great service. We've used them for a variety of jobs around the house, getting lights installed, oven and cooktop replaced and some loose wiring fixed, and have met a few of their team members. Every single one has been polite, efficient and good at what they do. Highly recommended!
Professional and neat job
Turned up on time and were very friendly and courteous. Professional and neat job done and even wanted to clean the unit and vacuum the carpet in our bedroom. Would definitely use Isaac and his crew again.
These guys ALWAYS do an awesome job.
Once again an absolute pleasure to deal with. Great service and price. Communication from Sophie in the office is always impeccable! These guys ALWAYS do an awesome job. Professional, polite, and competitively priced. The communication from start to finish was great. Would highly recommend.
Electrical Frequently Asked Questions
An electrician is a tradesman who specialises in the electrical wiring of buildings, stationary machines, and related equipment. They are also responsible for the installation and maintenance of electrical systems. Electricians may also specialise in other areas, such as communications, lighting, security, and control systems.
An electrician is someone who specialises in installing, repairing, and maintaining electrical systems. An electrical engineer is someone who designs and develops electrical equipment and systems.
There are three main types of electricians: residential, commercial, and industrial. Residential electricians work in people's homes, connecting houses to the power grid and installing and repairing electrical outlets and fixtures. Commercial electricians work in office buildings, factories, and other businesses, ensuring that the electrical systems are up to code and running smoothly. In addition, industrial electricians work in large factories or other industrial settings, maintaining and repairing complex electrical equipment.
Yes, we have public liability insurance and can provide documentation on request.
If you are planning on any electrical work in your home, it is crucial to hire a licensed electrician. Electricians have the training and experience to safely complete any electrical work you need. They will also be familiar with the local building codes and can ensure that your project meets all requirements. Hiring a licensed electrician will give you peace of mind knowing that the job will be done safely and correctly.
We recommend having an electrical safety check done every three to five years. This is especially important if your home is over 20 years old, as electrical systems can degrade over time. So even if your home is new, it's a good idea to have a check done to make sure everything was correctly installed.
Absolutely! Just contact us, and we will either quote you over the phone or come and see you.
We provide electrical services throughout the Sunshine Coast.
Yes. We have emergency electricians that can work 24 hours a day, 7 days a week, for any of your electrical emergencies.

Looking for
trusted and expert

electricians?


Our electrical experts are ready and waiting to deliver the premium residential work you deserve. Simply get in touch with a click and we'll be there whenever you need us.

Call Now
Request a
no-obligation
custom quote!
To book a service or request a quote, call
07 5314 1046
or complete the form below.