Premium and personalised electrical solutions for
Buderim

homeowners.


Need A Sparky goes above and beyond to give you the best service possible, explaining everything we do along the way to keep you informed and make sure your concerns are addressed.

We take pride in every service we provide and treat your home like it was our own. Give us a call or fill out the form to get a quote or for any queries you may have.

 

Our team of expert electricians are ready to assist and provide you with the best electrical services in Buderim and surrounds.

Benefits of working with a local electrician in
Buderim
When you work with a local electrician, you're getting quality work at a fair price. Not only do you get the benefit of working with a local company, but you also get to deal with someone who understands your specific needs and wants to help you out. Need A Sparky are licensed and are members of the
Master Electrician Association
.
Why use a licensed electrician?
It may be tempting to try to handle your electrical projects yourself, but sometimes this can be dangerous and cause more problems. A qualified and licensed electrician has the skills and experience to complete any electrical services you need for your home and business. Some of the reasons to use a licensed electrician may include:
Safety – working with electricity has a high risk of accident or injury. A licensed electrician has the training and knowledge to work safely with power ensuring low risk during the completion of the job and guaranteed safe functioning of the completed electrical system.
Insurance – your insurance will likely only cover work completed by a licenced electrician.
Cost – getting the work done right the first time by a qualified electrician reduces the need for costly maintenance and fixes that may occur if you complete the electrical work yourself. Problems with your electrical work may also damage or destroy other parts of your home if not completed by a licensed electrician. This may then result in further costs for replacements and repairs.
Long-term maintenance - Licensed electricians know how to properly maintain your home's electrical system, which can lead to longer overall life spans for components like lights, appliances and wiring.
Why choose Need A Sparky for all your electrical needs in
Buderim

?

It can be hard to find a reliable and experienced electrician on the Sunshine Coast, but thankfully, we're here to help! We offer a wide range of electrical services, from installation and repair to lighting upgrades and energy audits. Need A Sparky are fully licensed and insured and offer repair, maintenance and electrical installation services. We offer accurate and reasonable quotes and are happy to discuss supply and labour charges. All of our projects are finished on time, without compromising the quality of the work delivered.
Our Services

Our expert electricians in
Buderim

are ready to deliver the premium services you deserve.

One day it could be a simple fan installation, the next it could be a complete rewire for an exciting new renovation or outdoor project. Before you know it you'll want to install electric gates and additional charging points around the home too.

The problem used to be finding someone to take care of the fine details; but now that you've found us, all you have to do is tell us what you want. From there we'll provide everything you need to really make your house become your dream home.

Most popular electrical services
OUR ELECTRICAL SERVICES IN
Buderim
Need a Sparky offers a wide range of electrical services, from simple repairs to brand new installations on the
Sunshine Coast
. We're always up-to-date on the latest technologies and products, so you can rest assured that your home is in good hands.
Some of the electrical services we offer include:
General electrical installation and routine maintenance
Regular electrical maintenance in your home is important to ensure it is safe for you and your loved ones. Our team is happy to install any electrical jobs you require from a single power point or downlight to whole house installations.
Power point installation
If you live in an older home, you may find particular rooms such as the kitchen don't have enough power points. Our team can install powerpoints to ensure you can maximise the number of appliances you can have plugged in at one.
Safety switches
Safety switches are a vital part of any home electrical system. They are designed to protect people and equipment from electrical shocks and fires by automatically shutting off the power in the event of a problem.

Lighting installation and repair
Our team are experts in both lighting installation and lighting repair. We can help you choose the right fixtures for your space, and we will make sure that they are installed correctly. We also offer a variety of lighting repair services, so you can rest assured that your space will be safe and well-lit.
Smoke alarms
Smoke alarms are one of the most important safety devices in any home. Smoke alarms provide an early warning of a fire, giving you and your family time to evacuate the premises. Smoke alarms should be replaced every ten years to keep your family safe.
Ceiling fans
Ceiling fans are a great way to keep your home cool during the hot summer months. They work by circulating the air in your room, which helps to evaporate sweat and keep you feeling comfortable. Ceiling fans come in a variety of sizes and styles, so you can find one that fits your needs.

Data cabling
Data cabling refers to the process of installing and connecting cables that are used to transmit data. Data cabling can be used for a variety of applications, including computer networks, telephone systems, and audio/visual equipment. There are a variety of data cable types available to suit your home's unique needs.
Solar Power
Solar power is one of the most environmentally friendly ways to generate electricity. Solar panels capture sunlight and convert it into electricity, and there are no emissions from this process. Solar power can be used to heat water, power lights, and run appliances in a solar system for your home.
Electric fencing

Electric fences are an effective way to keep animals and people off of your property. Electric fences are easy to install and can be customised to fit the needs of your property. Electric fences are an affordable way to keep your property safe and secure.
Home automation
Home automation systems can allow you to control a wide range of devices and appliances remotely in your home. Home automation systems can turn lights on or off, monitor security systems, adjust the heat or even pull blinds up and down. They are often controlled via a smartphone or tablet app, so you can control them even if you aren't home.
Switchboard upgrades
Switchboards help to control the flow of electricity and can become outdated and overloaded, leading to safety hazards in your home. A switchboard upgrade can help prevent these problems. By installing new circuit breakers and fuses, upgrading the wiring, and adding new features such as surge protection, you can make sure your switchboards are all up to date and are in optimal working order.
Swimming pool pumps

Swimming pool pumps are an essential part of owning a pool. They circulate the water in the pool, keeping it clean and free of debris. Swimming pool pumps also help to circulate chemicals evenly throughout the pool, preventing the build-up of algae and other materials. Swimming pool pumps come in a variety of sizes and types, so it is important to choose one that is right for your pool.
Security lighting
Security lighting is a type of lighting designed to deter crime and increase the feeling of safety in an area. One type of security lighting is motion-activated lights. These lights turn on when they detect movement, providing a startle effect that can deter potential criminals.
Air Conditioning installation
Air conditioners work by circulating cool air throughout your home. This can help to keep your home cooler on hot days and also improve the indoor air quality. If you have allergies or asthma, an air conditioner can also help to reduce the allergens in your home.
Routine Electrical Safety Checks

Routine electrical safety checks are a great way to make sure your property is as safe as possible from fire and electric shock hazards, keeping you and your home safe.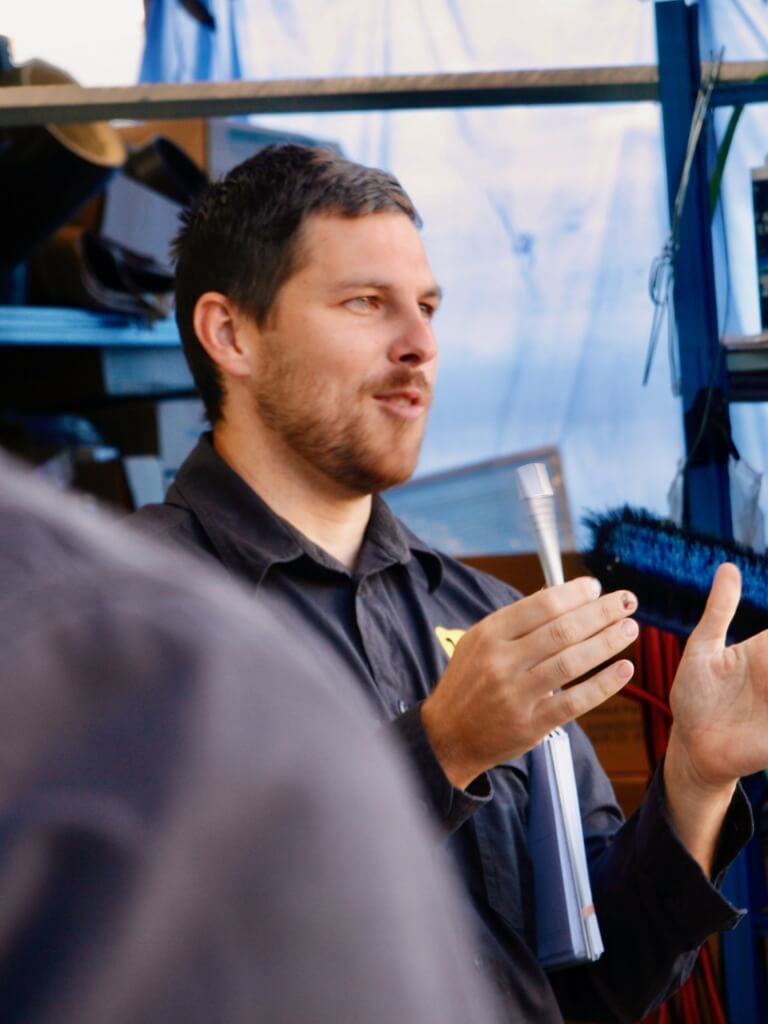 Quality Speaks For Itself

Our goal is to make sure you never have to compromise when it comes to quality, delivery or service.

About Us
The expert electrical contractors on the Sunshine Coast

We've always believed that when you want true peace of mind for your home, you need
residential electricians
you can rely on. That's where we come in.
To make sure you can enjoy life and get things done without delay, we focus on delivering high-end services that never compromise in terms of safety or quality. We like to think of it as the simple way to fix, maintain or upgrade anything you need with nothing but a call or click. And if you're unsure about the best approach, all you have to do is ask and our experts will guide you through everything. We feel it's the least we can do.

What do your friends and neighbours think?

Excellent
Polite, efficient and good at what they do
This company offers great service. We've used them for a variety of jobs around the house, getting lights installed, oven and cooktop replaced and some loose wiring fixed, and have met a few of their team members. Every single one has been polite, efficient and good at what they do. Highly recommended!
Professional and neat job
Turned up on time and were very friendly and courteous. Professional and neat job done and even wanted to clean the unit and vacuum the carpet in our bedroom. Would definitely use Isaac and his crew again.
These guys ALWAYS do an awesome job.
Once again an absolute pleasure to deal with. Great service and price. Communication from Sophie in the office is always impeccable! These guys ALWAYS do an awesome job. Professional, polite, and competitively priced. The communication from start to finish was great. Would highly recommend.
Electrical Frequently Asked Questions
An electrician is a tradesman who specialises in the electrical wiring of buildings, stationary machines, and related equipment. They are also responsible for the installation and maintenance of electrical systems. Electricians may also specialise in other areas, such as communications, lighting, security, and control systems.
An electrician is someone who specialises in installing, repairing, and maintaining electrical systems. An electrical engineer is someone who designs and develops electrical equipment and systems.
There are three main types of electricians: residential, commercial, and industrial. Residential electricians work in people's homes, connecting houses to the power grid and installing and repairing electrical outlets and fixtures. Commercial electricians work in office buildings, factories, and other businesses, ensuring that the electrical systems are up to code and running smoothly. In addition, industrial electricians work in large factories or other industrial settings, maintaining and repairing complex electrical equipment.
Yes, we have public liability insurance and can provide documentation on request.
If you are planning on any electrical work in your home, it is crucial to hire a licensed electrician. Electricians have the training and experience to safely complete any electrical work you need. They will also be familiar with the local building codes and can ensure that your project meets all requirements. Hiring a licensed electrician will give you peace of mind knowing that the job will be done safely and correctly.
We recommend having an electrical safety check done every three to five years. This is especially important if your home is over 20 years old, as electrical systems can degrade over time. So even if your home is new, it's a good idea to have a check done to make sure everything was correctly installed.
Absolutely! Just contact us, and we will either quote you over the phone or come and see you.
We provide electrical services throughout the Sunshine Coast.
Yes. We have emergency electricians that can work 24 hours a day, 7 days a week, for any of your electrical emergencies.

Trust our experts and simplify your life!

Our electrical experts are ready and waiting to deliver the premium residential work you deserve. Simply get in touch with a click and we'll be there whenever you need us.
Contact Us