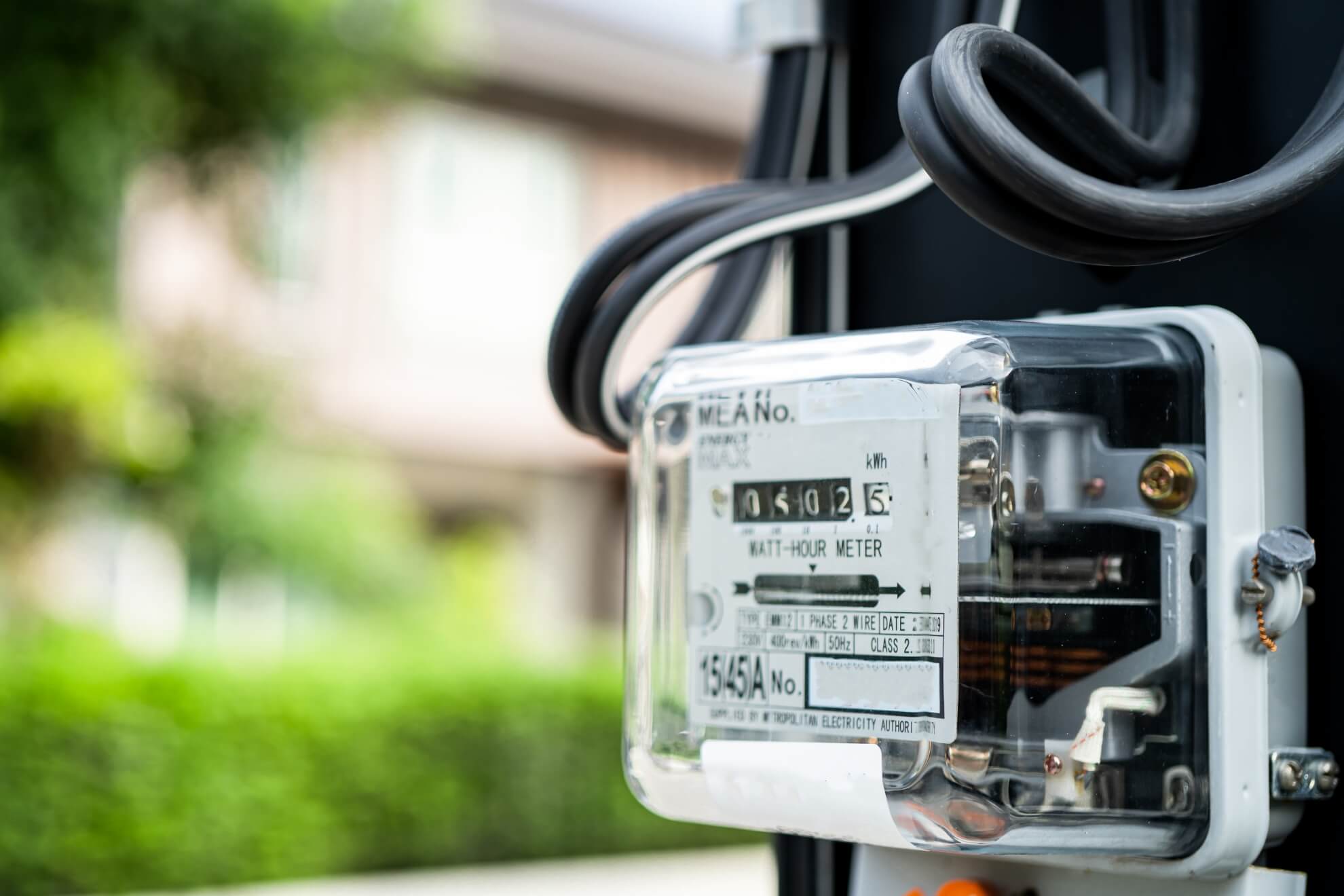 Electrical
What is a Level 2 Electrician & What Can They Do?
The Importance of Hiring a Level 2 Electrician for Your Home Electrical Needs
Dealing with electrical problems in your home can be a frustrating and even dangerous task. Hiring a qualified electrician is crucial to ensure that your electrical needs are met safely and efficiently.
While it's essential to hire licensed and insured electricians, it's important to remember that not all electricians are equally qualified for every type of electrical work. Depending on the job, you will need a Level 2 electrician, who is a highly skilled professional who is authorised to work on both low and high-voltage electrical systems, making them a valuable ally for homeowners.
In this post, we'll explore the many benefits of hiring a Level 2 electrician for your electrical needs. From their specialized skills and training to their ability to save you time and money, and keep you safe from potential hazards, we'll show you why a Level 2 electrician is the best choice for your home.
What is the Difference Between a Level 1 and Level 2 Electrician?
Most people are not aware that there are different levels of electricians and some key distinctions between them. A Level 1 electrician is certified to work on low-voltage systems, whereas a Level 2 electrician can work on both low and high-voltage systems. Furthermore, a Level 2 electrician is also trained to install and maintain complex electrical equipment, such as generators and transformers.
This can also include disconnection and reconnection of the electrical supply, working on underground and overhead service lines, upgrading the power supply, and installing and connecting electrical meters.
Finally, while both types of electricians are required to complete an apprenticeship, a Level 2 electrician has more experience and specialized knowledge than a Level 1 electrician. This additional experience and expertise allow Level 2 electricians to handle more complex and challenging electrical work.
What is the Difference Between a Level 2 and a Master Electrician?
A Master Electrician is a highly qualified Level 2 Electrician who has worked in the industry for at least three years and has been accredited by the Australian Master Electricians Association.
To become a Master Electrician, an electrician must have completed an accredited course or met specific educational and experience requirements, similar to a bachelor's degree in engineering. This additional training and experience enable Master Electricians to handle more complex electrical repairs and installations, making them ideal for larger projects like renovations or new construction.
To learn more about the qualifications and benefits of hiring a master electrician, check out our blog post: Difference between an Accredited Master Electrician and a Standard Electrician.
The Benefits of Hiring a Level 2 Electrician
Hiring a level 2 electrician has several benefits. They have the experience and training to safely and correctly install, maintain and repair low and high-voltage electrical systems, which means they can handle any job, from small residential to large commercial projects. They are also trained to work on overhead power lines, which most other electricians are not qualified to do.
Level 2 electricians must pass a rigorous exam to obtain their license, so you can be sure they are knowledgeable and skilled in the electrical trade. When you hire a licensed level 2 electrician, you can rest assured that your electrical project will be completed safely and correctly.
What Services Can a Level 2 Electrician Provide?
A Level 2 electrician is a highly trained and experienced professional who can provide various electrical services. They are experts in installing and maintaining electrical systems and diagnosing and repairing electrical problems.
Some of the services that a Level 2 electrician can provide include:
Installing and maintaining electrical systems: A Level 2 electrician has the knowledge and experience to safely install and maintain electrical systems in homes and businesses. They understand how the different components of an electrical system work together, and they know how to troubleshoot problems that may arise.
Diagnosing and repairing electrical problems: If you have an electrical problem, a Level 2 electrician can diagnose the issue and repair it quickly and efficiently. They have the training and experience to identify the root cause of the problem, so they can fix it at the source instead of just treating the symptoms.
Providing emergency services: Sometimes, an electrical problem can't wait for regular business hours. If you have an emergency, a Level 2 electrician can assist you. They will assess the situation and take necessary steps to resolve the issue quickly.
Smart Meter Installation: A Level 2 electrician is licensed and authorised to install a new power meter in your home. You need a meter to keep track of your power usage and billing.
Power disconnection and reconnection: Electric distributors can disconnect a customer's power supply for various reasons, including safety measures or long-standing unpaid electricity bills. The electricity distributor will send a level 2 electrician to disconnect the power supply because they have the skills to do so. A level 2 electrician will also be sent to reconnect the power supply once the issues have been resolved.
Power upgrade: A single-phase electricity supply is most commonly used for domestic use, while a three-phase supply is used for industrial and commercial use. In a single phase, there are two wires, the neutral and the live, whereas, in a three-phase, there are three active wires and one neutral. You can contact a level 2 electrician to switch your electrical supply from a single-phase to a three-phase supply.
Underhead or overhead power supply: A power supply can be underground or overhead, and each has advantages and disadvantages. There are some situations, however, where one type can be recommended over the other. In an underground power supply, cables pass underground, whereas an overhead power supply uses electric poles and cables. In addition to installing overhead or underground power supplies, Level 2 electricians can replace faulty cables and poles.
If you need any type of electrical service, from simple repairs to complex installations, a Level 2 electrician is the best person for the job. Their extensive training and experience make them uniquely qualified to handle any electrical problem, big or small.
How to Find an Experienced Level 2 Electrician
If you need electrical work in your home, you must hire a level 2 electrician. This type of electrician is trained and experienced in working with high-voltage electricity used in most homes. You can find an experienced level 2 electrician in a few different ways.
One way to find an experienced level 2 electrician is to ask for recommendations. If you have friends or family members who have had electrical work done in their homes, they may be able to recommend a good electrician. Another way to find an experienced level 2 electrician is to search online. Many websites allow customers to leave reviews of businesses, so you can read what others have said about various electricians before making your decision.
Once you have found an experienced level 2 electrician that you feel comfortable with, get everything in writing before any work begins. This will protect you and the electrician if anything goes wrong during the project.
Why It's Important to Hire a Licensed and Experienced Electrician
There are many reasons why it's important to hire a licensed and experienced electrician. One of the most important reasons is that licensed electricians must follow specific code requirements when performing work, which helps ensure that the work is done safely.
Another reason to hire a licensed electrician is that they have the experience and training needed to handle any electrical repairs or installations properly. This means they can identify potential problems and take steps to prevent them, saving you time and money in the long run.
Finally, working with a licensed electrician gives you peace of mind knowing that you're working with someone knowledgeable about electrical safety and code requirements. This can help put your mind at ease if you have any concerns about the work being performed.
Contact Need A Sparky:
Are you looking for a Master and Level 2 electrician on the Sunshine Coast? Contact Need A Sparky for all your electrical needs. We're your local experts and licensed Master level 2 electricians. We're here to help with everything from installations and repairs to maintenance. We're always happy to answer any questions you may have, so don't hesitate to give us a call today.