Ducted & split system air conditioning services on the Sunshine Coast
Premium Solutions for All Your Air Conditioning Needs
Master Electricians
Australia
100% Satisfaction
Guaranteed
Air Conditioning Services
Stay cool and comfortable with an efficient air conditioning system
Need a Sparky provides premium air conditioning solutions, for both split-system and ducted air conditioners on the Sunshine Coast. Our personalised air conditioning services cater to your specific requirements and will ensure your home is comfy and at the right temperature all year round.

If you have questions or concerns regarding any aspects of your air conditioning system, give us a call and get sound professional advice from trusted electricians who never cut corners. Additionally, see for yourself why our work is so highly respected throughout the Sunshine Coast.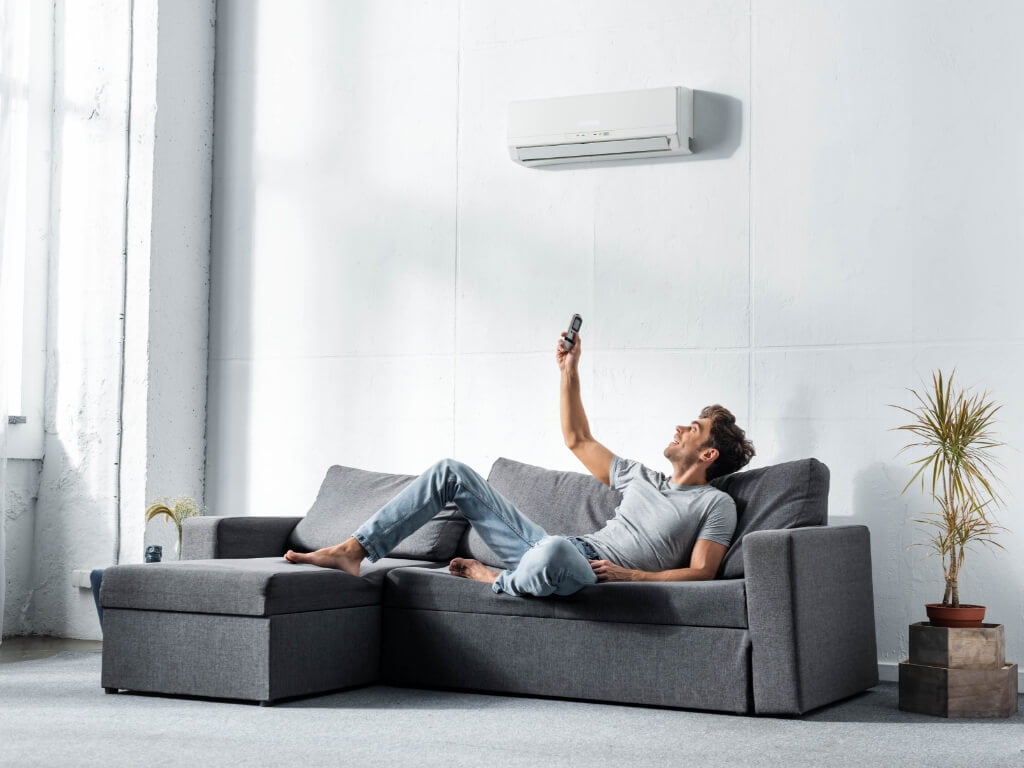 The experts at transforming houses into dream homes.
Contact Us
Split System Air Conditioners

A Split System air conditioner is a great option for people who need to heat and cool their home and maintain a consistent room temperature. Modern units are also more energy efficient, consuming 20% to 40% less energy than older models.

If you're looking for an air conditioner that can handle the Australian summer temperatures, then a split system might be the perfect option for you. Split system air conditioners use two or more pieces of equipment to cool your home, which means they're able to work in even the hottest weather conditions. Not only do split systems use less energy than single-piece air conditioners, but they also tend to be quieter and easier to operate.

Read more
Ducted Air Conditioners

Ducted Air Conditioning is a popular way to keep your home cool in the summer and warm in the winter. One of the most common types of ducted air conditioning is a central ducted system. A central system has one or more indoor units that circulate air through a single duct. The advantage of a central system is that it's easy to install and manage.

A ducted air conditioning system is one of the most efficient and environmentally friendly cooling systems available. They are typically more efficient than central air conditioning and use far less energy. In addition, they are much quieter than central air conditioning, making them an ideal choice for homes with families or small offices.

Read more
Premium air conditioning services that improve your home and life
Air Conditioning
Installation and replacement
Need a Sparky provides you with a full service, from supply to installation, to get your air conditioning system up and running as smooth as possible. We carefully assess your current setup to propose the best solution, based on your requirements and home arrangements. Once we finish, we diligently clear up, leaving your property spotless. It's like no one was ever there.
Read more
Air Conditioning
Service and repairs
Need A Sparky's comprehensive air conditioning servicing addresses all your system's requirements, whether it's a full repair or regular maintenance to prevent general wear and tear from shortening the life of your unit. We also inspect filters, coils, fins, and other components to ensure your unit is operating at its best.
Read more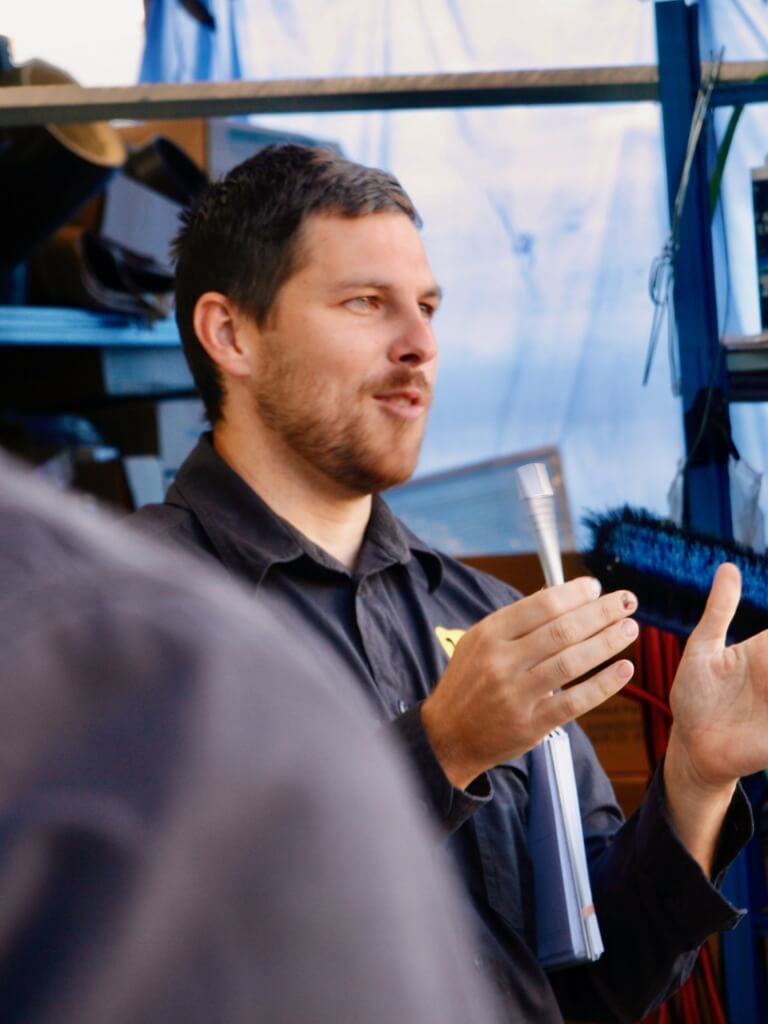 Quality Speaks For Itself

Our goal is to make sure you never have to compromise when it comes to quality, delivery or service.

About Us
The expert electrical contractors on the Sunshine Coast

We've always believed that when you want true peace of mind for your home, you need
residential electricians
you can rely on. But, it can be hard to find a reliable and experienced electrician on the Sunshine Coast. Thankfully, we're here to help!
At Need A Sparky, our electricians are fully licensed and insured and we offer a wide range of electrical services, from installation and repair to lighting upgrades and energy audits. All of our projects are finished on time, without compromising the quality of the work delivered.
To make sure you can enjoy life and get things done without delay, we focus on delivering high-end services that never compromise in terms of safety or quality. We like to think of it as the simple way to fix, maintain or upgrade anything you need with nothing but a call or click. And if you're unsure about the best approach, all you have to do is ask and our experts will guide you through everything. We feel it's the least we can do.

What do your friends and neighbours think?

Excellent
Polite, efficient and good at what they do
This company offers great service. We've used them for a variety of jobs around the house, getting lights installed, oven and cooktop replaced and some loose wiring fixed, and have met a few of their team members. Every single one has been polite, efficient and good at what they do. Highly recommended!
Professional and neat job
Turned up on time and were very friendly and courteous. Professional and neat job done and even wanted to clean the unit and vacuum the carpet in our bedroom. Would definitely use Isaac and his crew again.
These guys ALWAYS do an awesome job.
Once again an absolute pleasure to deal with. Great service and price. Communication from Sophie in the office is always impeccable! These guys ALWAYS do an awesome job. Professional, polite, and competitively priced. The communication from start to finish was great. Would highly recommend.
Air Conditioning Frequently Asked Questions
Air conditioning units process large volumes of air and also have highly-sensitive moving parts. Because of this, they require regular maintenance to keep them in good working order. If dirt gets into the system, components can wear out quickly, shortening the life of the unit significantly.
Air conditioning systems require servicing at least once every 12 months or so. The best time for maintenance is just before a change in season, for instance, at the end of summer or the start of spring. In some cases, you may require two services per year, particularly when you rely on your air conditioning unit year-round, to keep the coils and elements free from debris.
A clogged filter is the most common reason for an A/C system that is not cooling. This could be because of dust, pollen, pet hair, or dirt restricting the flow of air through your system.
In some situations, it may be possible to install a fully ducted air conditioning system in an old home. However, a conventional setup may not be possible if there is insufficient roof space for ducts.
Split System Air Conditioning work by removing humidity in one room, and placing the air back. When your room is humid, that means that you are losing heat as it passes through it. Split System Air Condition as a way to keep your home more comfortable during the day when things get warm and humid outside (if you don't want to close blinds or turn off AC).
The best way to always ensure the air in your house is cool, is by making sure you run your air conditioner for about 6-8 hours per day. This will ensure that it has time to do its job without running for too long and wasting electricity.
The size you need is determined by the size of your room. Split System Air Conditioning's configuration feature allows you to determine the heat settings and power needed to have a room that is at the optimal temperature.
Split System Air Conditioning requires minimal maintenance and uses less energy than conventional systems. Try using your air conditioner the most hours of the day that you would normally be at home, and turn it off during the least hours of the day.
You can open the doors and windows, but it's up to you. We recommend closing the doors and windows when you are operating your air conditioner, as this will keep your home cooler and prevent your air conditioner from having to work harder and use more energy.

Looking for
trusted and expert

electricians?


Our electrical experts are ready and waiting to deliver the premium residential work you deserve. Simply get in touch with a click and we'll be there whenever you need us.

Call Now
Request a
no-obligation
custom quote!
To book a service or request a quote, call
07 5314 1046
or complete the form below.